About Thruline Entertainment
Thruline was founded in 2002 by three longtime talent representatives on the principle that the finest career management requires unique vision and focus. Our management philosophy takes a long-term approach to developing meaningful relationships and includes an entrepreneurial, bespoke approach to talent and literary representation. We encourage clients and colleagues to feel unconstrained by genre, medium or distribution channel, and instead to think of themselves as content creators and artists, not merely "work for hire." Additionally, we place particular emphasis on adhering to the highest ethical standards.

Each year our clients' work can be seen in literally hundreds of films, television series and theatrical productions. They have been honored with the world's most prestigious awards, including Oscars, Emmys, Tonys, Grammys and BAFTAs. Thruline consists of 18 managers/executives and features a roster of more than 400 clients. We represent several major film and television stars as well as some of the most prestigious long-form television and film writers in the UK and Australia, diverse acting talent from the UK, Australia, France, Russia, Germany, Israel, and Canada, and a stable of writers and directors at the top of their respective fields. By taking a holistic and long-term approach to career management, Thruline has helped clients develop their voices across multiple platforms, allowing them to freely navigate between television, film, online, theater, and publishing.

With 200+ hours of television under our belt, Thruline's production business has expanded significantly in the past year. We currently have 20+ television projects feature films in various stages of development and production, in partnership with Hulu, Netflix, Fox, MGM, ABC, and AMC. We control a growing library of Intellectual Property and recently acquired a stake in Just For Laughs, the world's largest and most prestigious comedy festival.

Ultimately, Hollywood is a creative enterprise. We feel privileged to be able to devote our time and resources to helping bring ideas to life, for our clients and our partners in the community.
Allison Janney in "LOU" / NETFLIX
NEWS FEED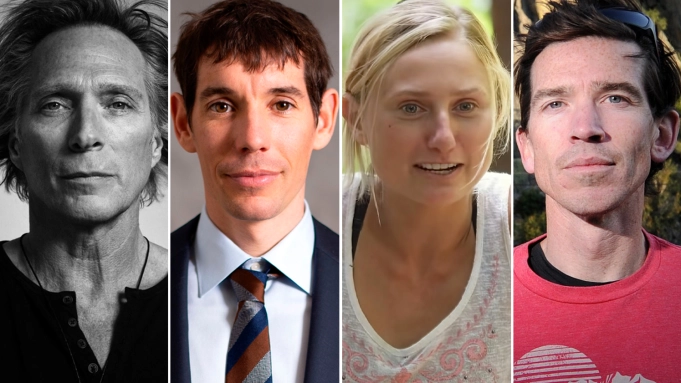 Deadline
William Fichtner (Hypnotic) has been set to star opposite Free Solo's Alex Honnold and his fellow climbing legends Brette Harrington (The Alpinist) and Adrian Ballinger
Read The Article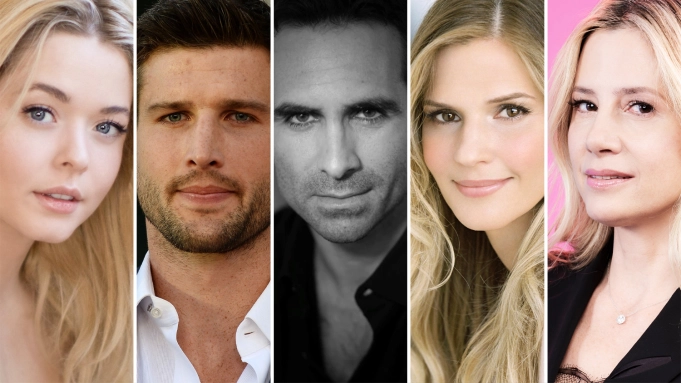 Deadline
'Pretty Little Liars' Alum Sasha Pieterse To Topline MPCA Thriller 'The Image Of You'; Parker Young, Nestor Carbonell, Michele Nordin & Mira Sorvino Also Set
Read The Article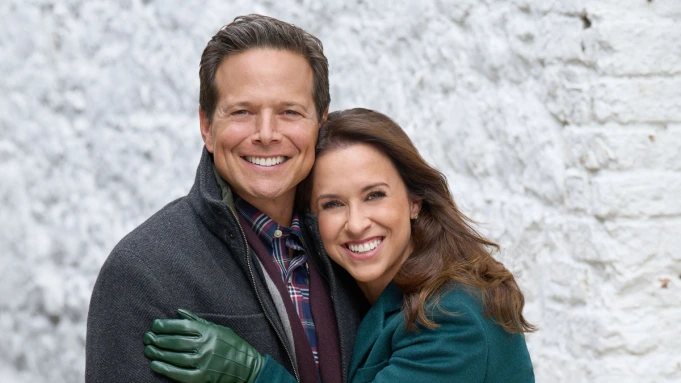 Deadline
Party Of Five alums Lacey Chabert (Mean Girls) and Scott Wolf (Nancy Drew) are reuniting to star in A Merry Scottish Christmas
Read The Article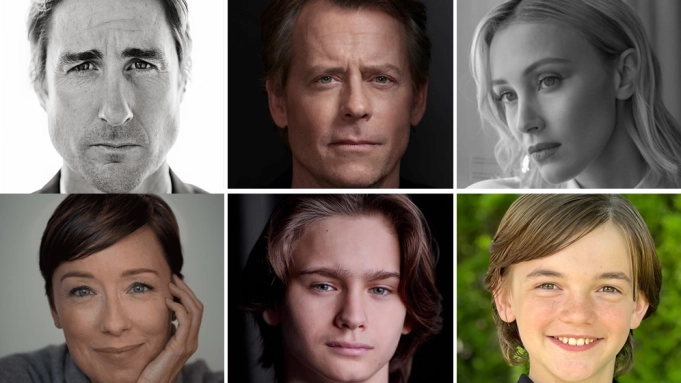 Deadline
Luke Wilson, Greg Kinnear, Sarah Gadon, Molly Parker & Others Set For Santa Rita Film Co.'s Little League Baseball Movie 'You Gotta Believe'
Read The Article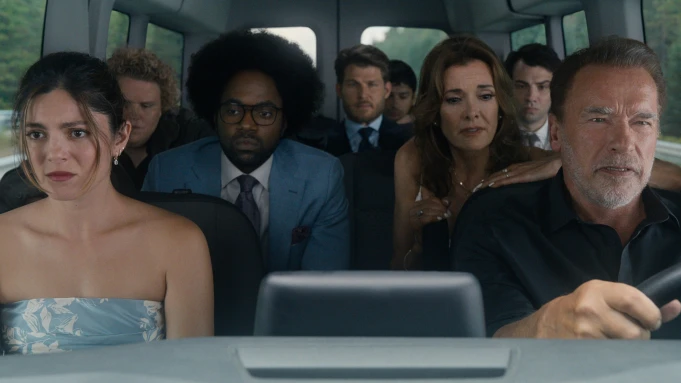 Deadline
He'll be back. Netflix has renewed Arnold Schwarzenegger's spy adventure series Fubar for a second season.
Read The Article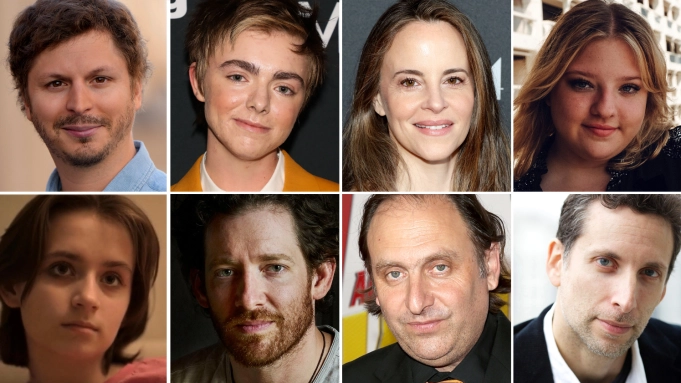 Deadline
Filmmaker Tyler Taormina (Ham on Rye) has wrapped production on Long Island on Christmas Eve in Miller's Point
Read The Article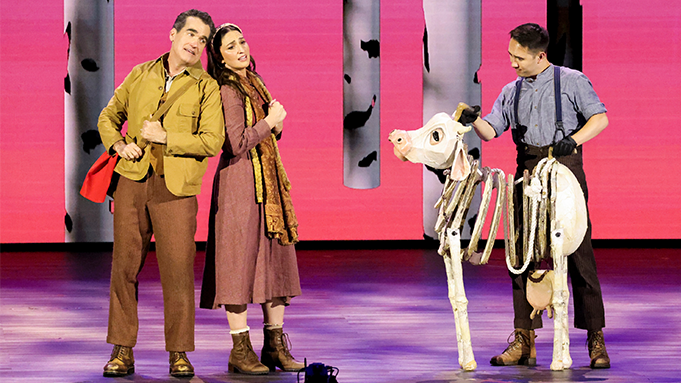 Broadway World
The cast of Into The Woods, featuring Sara Bareilles and Brain d'Arcy James, performed "It Takes Two". Watch the full performance below!
Watch Now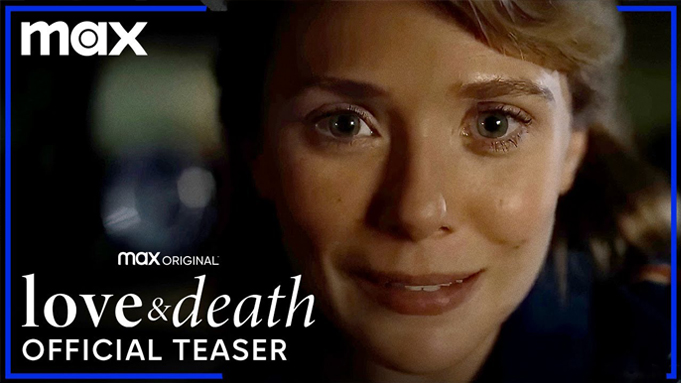 HBO Max
Two churchgoing couples enjoy their small-town Texas life ... until an extramarital affair leads somebody to pick up an axe.
Watch The Trailer
Michael Cera in "BARBIE" / Warner Bros
Thruline Productions
THE GREAT
TV Series • Comedy, Drama • HULU • 2020 - 2023
DEVIL'S PEAK
Feature • Thriller • 2023
MARRY ME
Feature • Romantic Comedy • Peacock • 2022
PSYCH 3: THIS IS GUS
Feature • Comedy • Peacock • 2021
SANTA INC
TV Series • Animated Comedy • HBO MAX • 2021
BELIEVER
Documentary • Religion • HBO • 2018
I ❤ YOU, AMERICA
TV Series • Comedy, Talk • HULU • 2017-2018
HISTORICAL ROASTS
TV Series • Comedy • NETFLIX • 2019
Jay Baruchel in "BLACKBERRY" / Netflix
Executive Team
Our team includes 16 executives who have adopted a a long-term approach to developing meaningful relationships and an entrepreneurial, bespoke philosophy to talent and literary representation.
Privacy Policy
This is a modal window. You can do the following things with it:
Read: modal windows will probably tell you something important so don't forget to read what they say.
Look: a modal window enjoys a certain kind of attention; just look at it and appreciate its presence.
Close: click on the button below to close the modal.